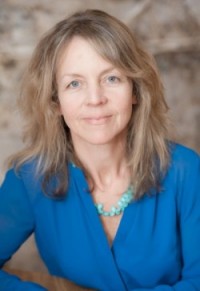 Dr Dee Marshall
MBBS, MFHom
---
Wellness Medical is run by Dr Dee Marshall.
Dr Marshall is a fully qualified medical doctor and is registered with the General Medical Council.
She is a specialist in Nutritional and Environmental Medicine and is a member of the British Society for Ecological Medicine (BSEM). She has undergone extensive training in this area with the BSEM and has had previous experience working with allergy management, desensitising treatments and intravenous detoxification methods. She is engaged in regular clinical supervision, continuing professional development and attends regular case conferences and educational events.
Before setting up Wellness Medical Dr Marshall held posts in Environmental and Nutritional medicine with the Breakspear Medical Group and in Allergy and Environmental Medicine with Allergy Medical UK.
A qualified Member of the Faculty of Homeopathy, following training and examination as a medical homeopath at the NHS Royal London Homeopathic Hospital, she also underwent classical training with the Purton House School of Homeopathy.
She is very committed to applying a proper understanding of human biochemistry and physiology to nutritional and other interventions. In combination with other methods often viewed as complementary, this provides a truly holistic approach to health.

---
Claire Stead
PA at Wellness Medical
---
Claire Stead works for Wellness Medical as Assistant to Dr. Marshall and is the main point of contact for all patient queries.
Claire has been with Wellness Medical since it's inception and uses her management experience in the day to day running of the clinic.
Prior to joining Wellness Medical, Claire gained over 17 years of management and customer care experience in the finance sector managing teams and projects and providing complex administrative support.
Claire is passionate about health and wellness. Running, cycling and health and fitness are core in her life.
---